Achieve clarity, creativity, empowerment, and connection with the Mind Witch Academy Collection.
Unlock 17 courses and lessons that give you all the tools and inspiration you need to become an unstoppable magickal dynamo today!
Here's why you should take the leap and invest in the Mind Witch Academy Collection today:
This is the "creme de la creme" of everything I've created over the past five years. It took me hundreds of hours to make this collection, and it includes at least 50 videos and 300 workbook + planner pages you can watch and use right now.
It offers uniquely engaging magick and ritual to kickstart your transformation. When you work with the collection, you'll...


~ Craft an altar inspired by the sacred archetype of the Hermit.
~ Scribble sigils on pennies and flick them into fountains.
~ Pull wisdom from the records of the World Tree and alchemize it into powerful new moon intentions.
~ Ritually purge what's tarnishing your shine and mindfully cultivate your "diet" through conscious media consumption.
~ Channel the power of your poetic musings into three types of potent spellcraft.
~ And much, much more.
Finally, this collection helps you cultivate a deep spiritual connection that fills you with joy, a deep personal connection that inspires your authentic creativity, and a deep magickal connection that turns you into a beacon for everything you desire.


In short, The Mind Witch Academy Collection opens the channels to your deepest power and creativity so that the glorious, unstoppable dynamo of your Genius can rush forth and create the life you've always wanted!
I just want to say thank you from the bottom of my heart for providing these classes! You are truly making a difference in the world. You've helped me gain the strength to become a better mother and person. I truly believe in myself again. Thank you!


~ Krista Martinez, Mind Witch Academy Student
The Mind Witch Academy Collection is perfect for you if...
You're tired of passively drifting through life and you're ready to step up and take charge of your experience.


The world's distractions and demands are draining your energy and you want to reunite with your power and focus.


You can't seem to show up for yourself on a regular basis, and you're looking for structure, support, and inspiration to help you do so.


You believe that magick + mindfulness can sharpen your focus, open your heart, and unlock the power of your creative genius.


You're ready to dive into a world of blissful, transformative magick that gets you in touch with who you are, what you want, and how to bring it into being.
The Mind Witch Academy Collection Conjures Your Dream Life by...
Guiding you beyond uncertainty, fear, and doubt so you can seize powerful opportunities for joy, creativity, connection, and expansion.


Giving you the magickal tools you need to align with your true desires, fine-tune your focus, feel worthy of love and connection, and take the bold risks you need to take to make the life you want to make.


Activating and channeling your primal, unconscious power so that you transform into a deeply attuned being who does magick without even trying.
Clarifying your thoughts, opening your heart, and harmonizing your intentions so can follow the call of your deep inner knowing.
If you're struggling with stagnation in your practice, do yourself a favor and sign up for this deeply empowering course today--you won't regret it.
Kirstin, Mind Witch Academy Student
When you enroll, you instantly unlock these courses and lessons:
When you enroll, you receive...


~ Two printable planners totaling 200 pages
~ 25 tarot/oracle spreads
~ 5 guided meditations
~ Over 50 videos totaling nearly 10 hours of footage
~ 20 printable ritual guides
~ 100 journal prompts
~ dozens of spells
As a Mind Witch Academy Collection student, you learn...
What a spell is, how it works, how to cast it, and how to use materials and correspondences that reflect your unique interests and experience.


A 28-day practice of creating and healing with the moon phases that includes dark moon meditation, lunar cycle divination, new moon intention-setting, new "mood" board creation, full moon ritual, glamour magick, and releasing what no longer serves.


How to cultivate self-belief to pave the way for success in magickal workings and become a "walking spell."


How to channel your primal, intuitive voice to craft to craft poetic incantations, deity odes, and petitions.


How to create and cast both intuitive and traditional sigils in correspondence with earth, air, fire, water, and spirit.


How to ritualistically conjure and channel your divine creative genius to live and create from an abundant, heart-centered place.


How to cultivate openness to receive the manifestations of your magickal intentions.


My most treasured money secrets and three fun + powerful ways to invite abundance into your life!


Altar craft, spell craft, deity veneration, and kinetic magick tailor made for little witches!


How to eliminate the white noise that's keeping you scattered and distracted so you can laser in on what's most important to you.
Why You Should Learn from Me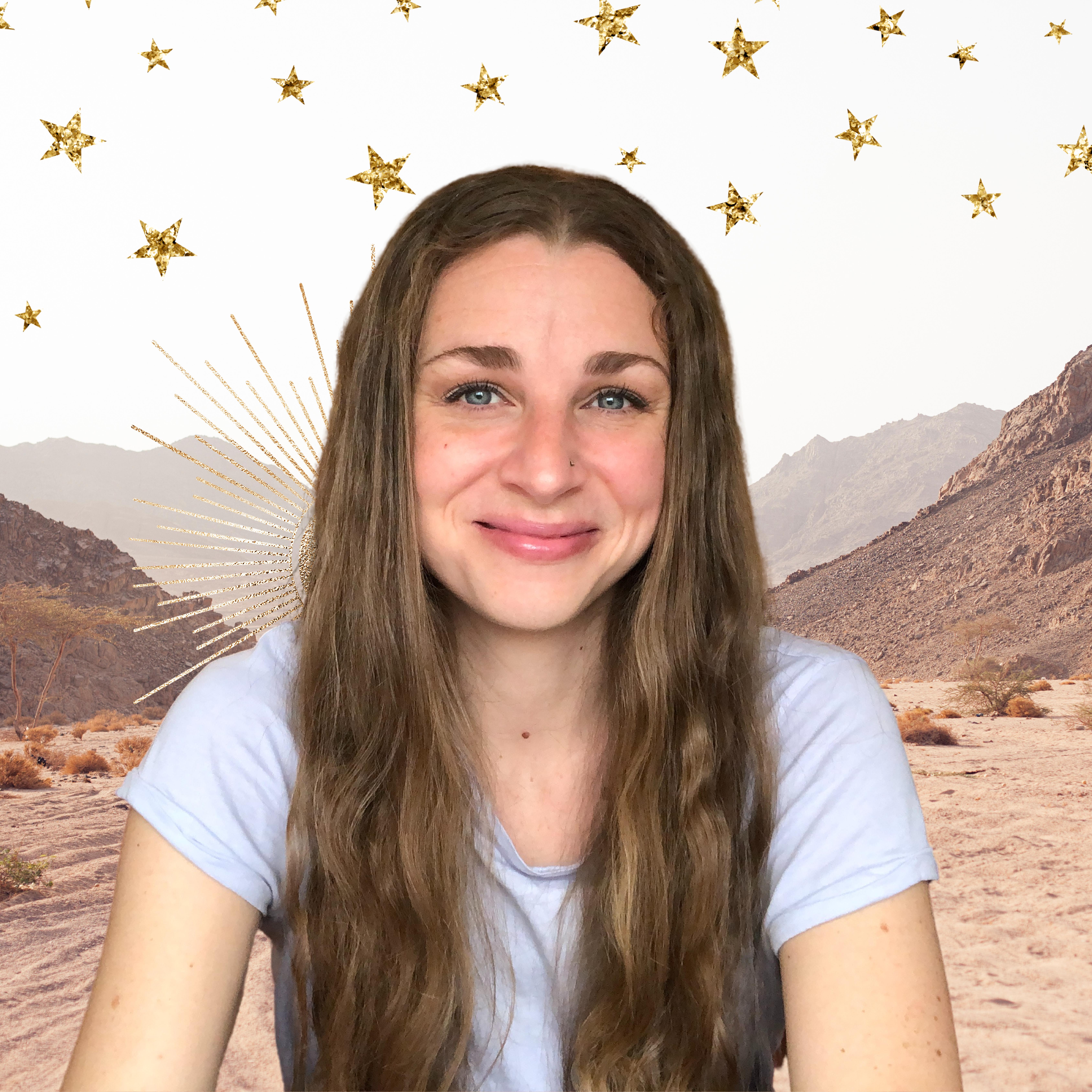 I received post-graduate instruction in pedagogy, and I've taught magick, ritual, and theory to over 1,000 students.
My courses reflect everything I've learned and experienced in eight years, and I offer only what's worked for me personally.
I provide detailed explanations and tutorials that help you understand how these practices work and why doing them will actually make your life better.


Jessi gives you the foundation: the philosophy of how and why magick works, the basic elements of the craft, how to choose intentions that reflect your True Will, and the importance of choosing materials and methods that resonate with you.

It opened my eyes to the fact that EVERYTHING we do can be an act of magick. For the first time in a long time, I feel excited and inspired in my craft. Thank you, Jessi!



Anne P, Mind Witch Academy Student
The Mind Witch Academy Collection supports your magickal transformation by…
Combining wisdom, theory, and instruction to guide you to a deeper understanding of how magic works and how to practice it in effective and resonant ways.
Providing step-by-step journeys of magickal crafting + spiritual discovery. Where a spell or ritual is offered, so are tutorials and explanations that give you the how's and why's that make your workings more powerful.


Encouraging self-discovery that brings clarity to who you are, who you're becoming, what you truly desire, and what's most important to you.


Bringing sustained focus and attention to that which matters most to you, and directing focus and attention away from that which distracts and confuses you.


Nurturing your self-belief, connection, confidence, and agency--they key components of a joyful and magickal life!
Offering spells, rituals, journal prompts, planner pages, guided meditations, lectures, tutorials, and practices that encourage you to bring forth your truest, wisest, most inspired self!
Why you should purchase all the courses and lessons together:


1) You receive them at half the price then you would if you purchased them separately.


2) Through purchasing the bundle, you receive access to 12 courses and lessons you can't get any other way.


3) Finally, the courses work best when they're used together. Here are just a few the ways they intersect:
The "Soul Resonant Intentions" worksheet from the Spellbound E-course supports the New Moon: Creating Shifts" worksheet in the Lunar Alchemy E-course.


The Sublime Heart e-course fine tunes your mindset so that the magick you make with the lessons is creative, authentic, and reflective of your highest ideals.


The Magick of Receiving lesson creates the psychospiritual space you need to make the Money Magick lesson more potent and effective.


The Coronation of Genius lesson offers ritual + spellcraft that magickally invites the creative, authentic self discussed in The Sublime Heart e-course.


You can use the techniques you learn in the Poetry Craft and Elemental Sigil Craft lessons to charge and activate the intentions you create through working with both Spell Bound and Lunar Alchemy.
You design the courses to be very flexible to the spiritual needs of the participant, as well as incorporate so much of your personal experience. Thank you for your vulnerability and guidance.


~ Layla Balduf, Mind Witch Academy Student
Whether you're new or you've been practicing for years, this collection gives you everything you need to tap into your power, find your balance, and to live the magickal life that's your birthright.




Don't spend one more day feel detached, doubtful, or uninspired. Rediscover yourself today with the Mind Witch Academy Collection.
Frequently Asked Questions:
I'm ready to invest in the collection, but I can't pay in full today. What are my options?


You may choose the "payment plan" option at check out to pay in three equal, monthly installments.
You may also sign up for the newsletter to be notified of any future sales or discounts.
Will all new e-courses be added to the collection?
Not at this time. I have some pretty big plans in the works, and some of the offerings I'm making will function best as their own, separate courses. However, you will receive access to exclusive discounts for future courses when you enroll in this collection.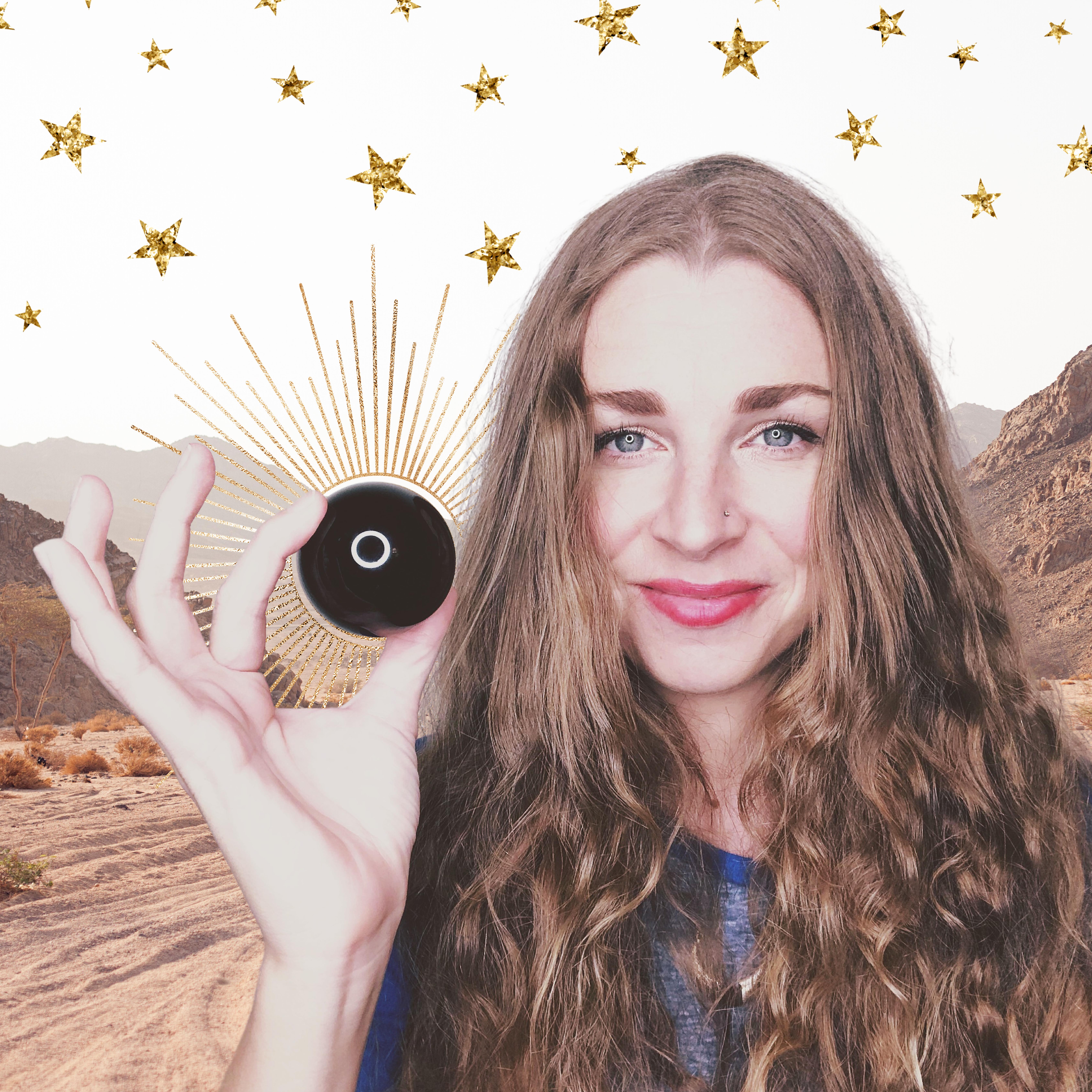 Hello, Beauty! I'm Jessi
I'm a philosopher, practitioner, and teacher of magick and spirituality. I believe that a deep understanding of consciousness unlocks the doors to connection and creativity, and that a consistent practice of mindfulness and magick is the key.
Through the Mind Witch Academy, I teach magickal theory and practice, ways of healing and creating with the moon phases, methods for using poetry as a tool for magickal craft, how to cultivate a deeper relationship with self and cosmos, and much more.