REFLECT, CREATE, CONNECT, AND HEAL WITH THE PHASES OF THE MOON.
Lunar power is gentle and deep. Active and passive. Restorative and transformative. When you align yourself with it, you align with a deep, primal knowledge that leads you on a journey of personal discovery.
LUNAR ALCHEMY ACTS AS A GUIDE FOR THIS JOURNEY THROUGH THE MOON CYCLE, HELPING YOU CO-CREATE A MEANINGFUL SHIFT WITHIN 28 DAYS.
AS YOU TAKE THIS JOURNEY, YOU WILL...
~ Engage in mystical practices to access subconscious knowledge.
~ Alchemize subconscious knowledge into powerful psycho-spiritual shifts.
~ Heal the wounds that are keeping you from doing the cosmic dance in the way that feels best.
~ Discover how you can support your spiritual evolution by consistently engaging with this cycle.
~ Travel with me! I'll be sharing my tarot readings, astral journeys, journal responses, and rituals to show you what it looks like to move through this process in real time.
WHY SHOULD YOU LEARN FROM ME?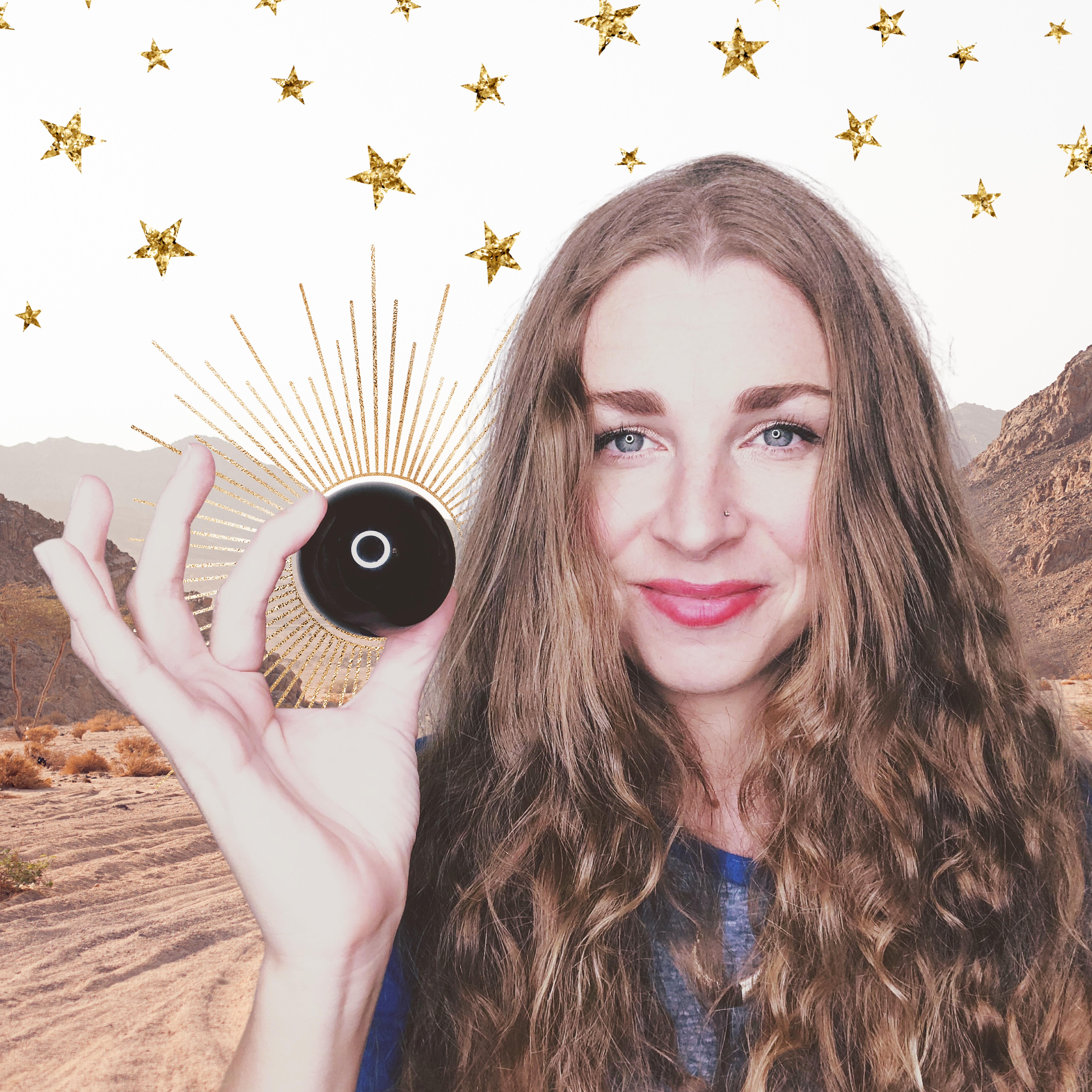 I've been creating shifts and healing shadows with the moon phases for over six years.


I'm down to earth and I make complex ideas accessible.
My courses represent the distillation of my research, experimentation, exploration, and experience--I don't share or recommend anything that hasn't worked for me!
HOW WILL YOU LEARN THROUGH THIS COURSE?
Lunar Alchemy offers lessons that correspond with the following moon phases:


~ Dark/Balsamic Moon
~ New Moon
~ Waxing Moon
~ Full Moon
~ Waning Moon


I teach you through videos, and you apply what you learn through...


~ Guided Meditations
~ Journal Questions
~ Worksheets
~ Ritual work
~ Tarot/Oracle Spreads
~ Visual Art Projects
"
I have thoroughly enjoyed your Lunar Alchemy course, and I recommend it whole-heartedly to anyone who is interested! You designed the course to be very flexible to the spiritual needs of the participant, as well as incorporated so much of your personal experience. Thank you for your vulnerability and guidance."


~Layla Balduf
YOU'RE GOING TO DO RITUAL. YOU'RE GOING TO MAKE ART. YOU'RE GOING TO TAKE RISKS. YOU'RE GOING TO BREATHE AND GIVE THANKS AND FORGIVE.
"Your course has been amazing! It's helped me reflect on this past year and look forward. It resonates so strongly with me and provides a truly useful, practical way to structure the cycle. Your willingness to share your experience and process provides a depth to the material that's both awesome and unique."
~Jen Pearson
"Jessi's Lunar Alchemy course helped me work through some deep personal shifts. I learned a lot about myself during this course, and especially found the journalling questions and lunar cycle tarot reading very helpful. Although I've been aligning my spiritual practice with the lunar cycle for a while now, this course has really helped me to dive deeper! "


~Melissa Ooms
HOW IS THIS COURSE DIFFERENT FROM THE SPELL BOUND COURSE?
~Whereas Spell Bound teaches an approach to magick, Lunar Alchemy teaches an approach to spiritual transformation.
~ While Spell Bound encourages the manifestation of conscious desires, Lunar Alchemy encourages the manifestation of subconscious longings/needs.
~ Lunar Alchemy encourages and supports accessing the intuition/collective consciousness/shadow more directly.
~Spell Bound is (necessarily) direct and formulaic. Lunar Alchemy is more flexible and fluid.
~Lunar Alchemy provides more demonstrations, examples, and insight into my personal process.
HOW IS THIS COURSE DIFFERENT THAN OTHER COURSES THAT FOCUS ON THE MOON PHASES?
~ Lunar Alchemy does not rely on or incorporate astrological correspondences
~ Lunar Alchemy does not follow the classic "manifestation/release" structure; it follows a "co-creation/healing" structure
~ Lunar Alchemy encourages you to go deeper--into the psyche, into the self.
~ While Lunar Alchemy encourages a deep connection with the moon, it does not require that you personify it. You do not have to see the moon as a goddess or a mother to facilitate this connection.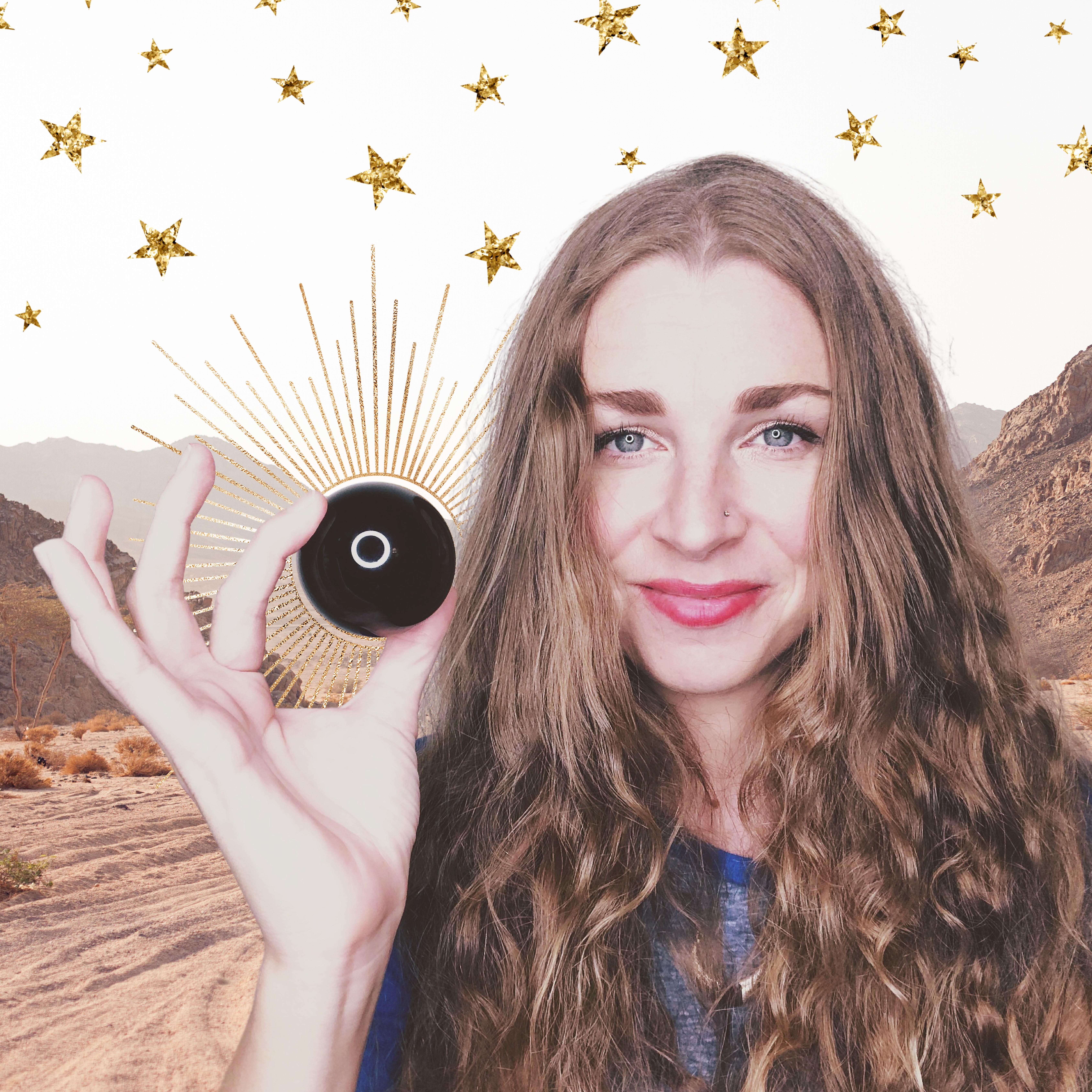 Hello, Beauty! I'm Jessi!
I'm a philosopher, practitioner, and teacher of magick and spirituality. I believe that a deep understanding of consciousness unlocks the doors to connection and creativity, and that a consistent practice of mindfulness and magick is the key.
Through the Mind Witch Academy, I teach magickal theory and practice, ways of healing and creating with the moon phases, methods for using poetry as a tool for magickal craft, how to cultivate a deeper relationship with self and cosmos, and much more.